Here are some more of my notes from LTUE (Life the Universe and Everything scifi/fantasy symposium). The presenters for this panel included:
Author Mette Harrison
Author Rick Walton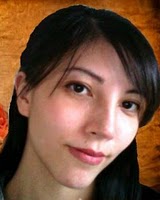 Author Danyelle Leafty
What is a fractured fairytale?
Using a fairy tale as inspiration (a spin off)
A modern adaptation
A silly adaptation with very little to do with the original except on the surface
For example: West Side Story=Romeo and Juliet
Another example: from the stepmother's POV
A fractured story with elements of more than one fairy tale
Reasons for doing retellings:
Using the established expectations you can twist people's minds and create humor
Hating fairytales gives one panelist the desire to retell them.
They mirror truth and give you a conveyed theme. You can take your own twist of that version of truth.
Original fairytales try to teach moral lessons with shock value. You can choose tales as starting point because of the horror element and start with the horribleness.
They feel real even if they're not. The characters stories feel well-rounded.
Fairytales are part of the cultural consciousness and bring us immediate connectedness. They give us a common culture, a shared literacy.
They show a mirror of humanity—some of the darker and lighter aspects.
Does a story need a moral?
A story needs meaning and problems.
There's a difference between having a moral and moralizing (preaching).